On April 24th, my son Daniel and I had the pleasure of being a part of the Special Needs Awareness Service at Bethesda Church of God in Sumter, SC. Bethesda is participating in the Autism Awareness Month Faith Based Initiative and we were more than happy to oblige when Mrs. Gale called and asked us to be a part of the service! If you are unfamiliar with our special needs ministry story, click here to catch up.
The members of Bethesda did a phenomenal job with this event! They had a display table out front with detailed information about different special needs. They also had a few giveaways too!
Before the service started, Mrs. Gale and I did a trial run inside the sanctuary with Daniel to explain to him what we wanted him to do during the service. He was pretty nervous and it took a while for him to get comfortable. We worked out some compromises with him and came up with a workable plan.  Then it was time for the service to start!
Daniel drew the logo for the Wonderfully Made Special Needs Ministry. He was honored with the opportunity to present it to the church during the service.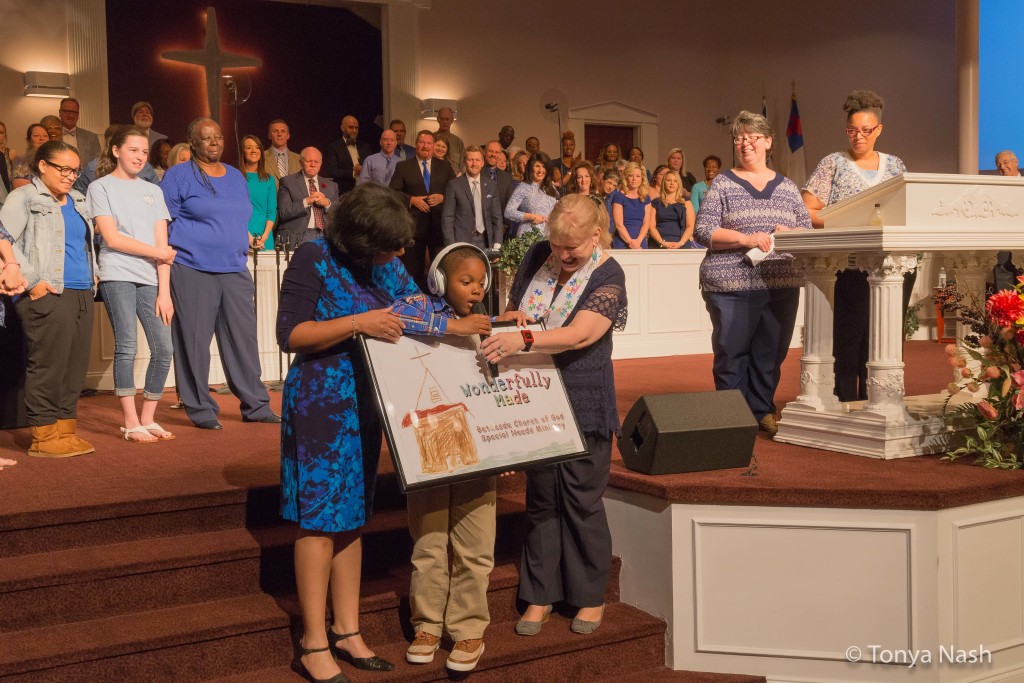 Here's a video of Mrs. Gale introducing Daniel and his words to the church.
I'm so proud of my son! He overcame his fears and spoke in front of hundreds of people.  I can't explain to you how big a deal that was for him!
Mrs. Gale took time to introduce the volunteers of Wonderfully Made and also talked about the ministry's mission. She then called me back up to share my testimony.
The below video contains my message to the church about the special needs ministry at Bethesda and how it blessed our family!
To closeout the special needs awareness part of the service, the choir sung a moving song and held up blue glow sticks to help light the church up blue.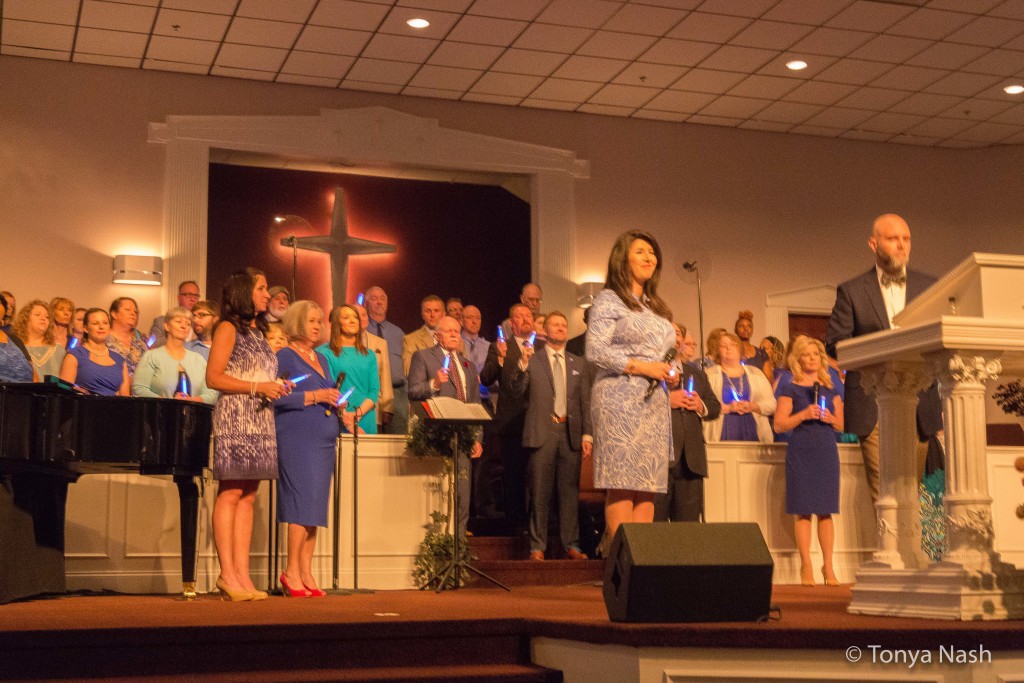 After the morning service, the leadership at Bethesda held a delicious luncheon for the Wonderfully Made volunteers. It was great reconnecting with everyone and being a part of such an amazing event!
May God continue to abundantly bless the special needs ministry at Bethesda Church of God!