It's that time of year again! School bells are ringing and yellow buses are running their routes. Our children are heading back to school. I believe that it is very important to pray over our children as they start their new school year. There are so many negative influences out there and we have to remain prayerful and active in our children's lives.
Below is a prayer for our children as they head back to school.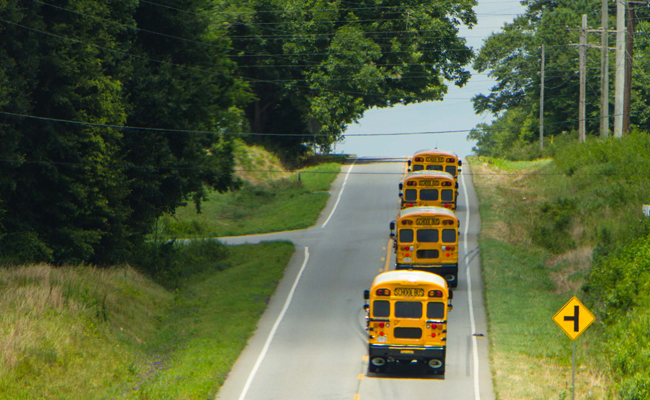 A Back to School Prayer
by Tonya Nash
Lord, I pray that you be with every child that is returning back to school this year. Protect them as they wait at the bus stop, ride the bus, travel by car, or walk to school. Keep them safe from dangers seen and unseen. Help our school crossing guards and bus drivers to remain attentive on their jobs.
Give our children favor with their teachers and help them to pay attention in class. Let this be their best year yet for academics, sports, and fine arts.
Be with our children's teachers this year. Help them to teach in ways that each student can understand. Let them have reasonable expectations of our children and give them patience whenever their patience meter is running low. Bless the teachers with administrative support whenever needed.
Help our children to stand against peer pressure. Empower them to make decisions that will be pleasing in your sight. Surround them with good friends that are positive influences. Keep drugs and alcohol out of their reach. Help our children to keep their hormones in check, avoiding sex before marriage. Protect our children from bullies and those that mean them harm. Help them to work out their problems instead of fighting with each other.
And finally Lord, help us as parents to be even more supportive of our children this year. Strengthen our discernment. Let us know when something is going on with our children. Help us to keep them on track with their homework and study time. Help us to remember all of the subjects that we took many years ago so that we can be effective in helping our children complete their homework. Provide for us financially so that we can allow our children to go on field trips, buy school yearbooks and pictures, have appropriate clothing for the seasons, school supplies, or whatever else our children need to enhance their educational experience. Give us favor on our jobs so that we may be able to attend activities that our children may have during the work day. Remind us of the need to pray daily for our children.
In Jesus's Name,
Amen