I just saw a report on ABC news suggesting that divorce is contagious.  I know, it sounds absurd, but researchers found in a study that being friends with a divorced person makes you 147% more likely to get one too.  The study also found that persons with a divorced sibling are 22% more likely to get a divorce.  Click here to read more about the ABC news report and the research study.
It's sad that almost 50% of marriages end up in divorce.  Married couples have to spend time investing into their marriage to make it work.  It takes more than love and good looks.  It requires commitment.  It's a little more challenging for military families, but it's certainly possible to have a happy and healthy marriage while serving your country. Check out the tips below for a happy and healthy marriage!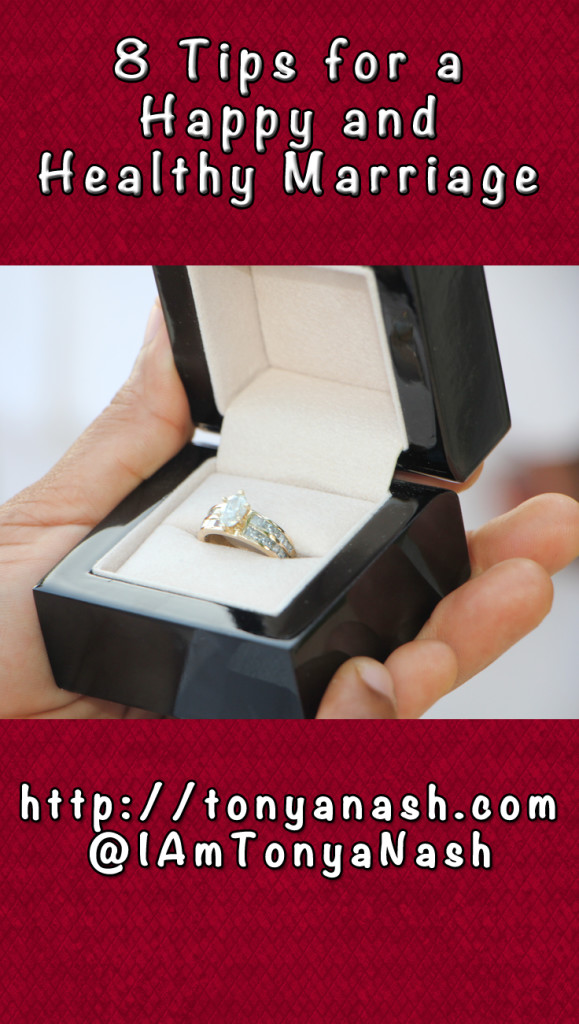 Find good marriage role models.  Listen to them share their stories and wisdom. It can be the couple at your church that has been married for 25 years or your next door neighbors that have been married for 5 years.  Make sure that it is someone you respect and can take advice from.
Set aside a dedicated time for each other.  In the hustle and bustle of life, we can get so busy that the only time we see our spouses is when it is time to go to bed.  Make a point to eat dinner together most days of the week.  Schedule a date night on a regular basis.
Make each other a priority.  Never let your spouse feel like they come second place to your career or any other thing.  Your spouse has to feel like they matter to you.  Use random acts of kindness and romance to show your spouse how much they mean to you.
Make plans for the future together.  Talk about your dreams and aspirations. Be supportive of each other and dream big together!
Pray and attend church together.  The family that prays together stays together!
Speak well of your spouse. Don't be so quick to tell other people about your spouse's shortcomings.  It can come back and bite you later.
Maintain a united front.  My husband and I have a motto: "Me and you against the world." That is our pact and we're sticking with it.  Being a united front is especially important once you have children.  Don't let your children divide and conquer.  Talk about discipline for your children in advance.
Keep the spice going!  Don't get so complacent that you don't spend time doing some of the things that you did to get them in the first place.  Ladies – take those rollers out of your hair and dress nice for your man!  Men – be spontaneous and take your wife out on a hot date every once in a while.  Keeping the spice in your relationship definitely has its benefits! 🙂
What are your tips for keeping a happy and healthy marriage?